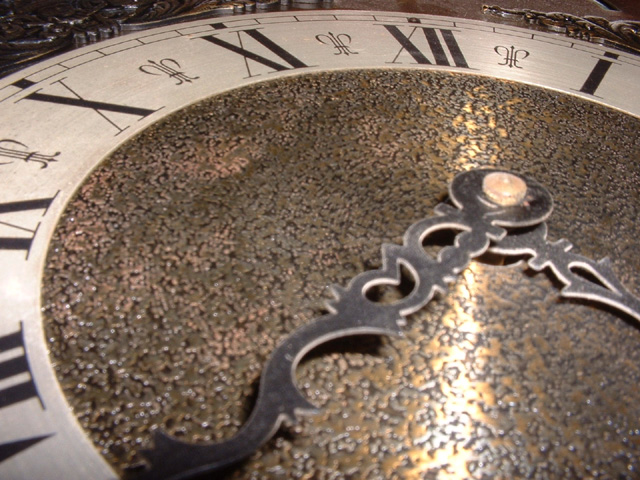 It's D A E.Whas Good, ADKTV. This Is My First Post Of Many, Hopefully. The Content Matter I Hope To Delve Into Is Just, In General, The Different Relationships &&Situations Between Females &&Men. Some Slightly Personal, Mostly Non- So Yu Can Relate.So My First Post..Is A Poem I Just Wrote Entitled, Time For Compensation.&&Its Basically About Two People Going So Hard To Play The Game, But There Comes A Time When Yu Have To Be REAL About Yah Feelings, Despite What Yu May Have Gone Through In Yah Past Relationships.

ENJOY

( :.
If Your Past Affects Your Future, Then Our Future Is Fxcked.
Me &&Yu..There's No Luck With Us. We're FXCKED.
Relationship-Wise, We're In The Same Position.
Our Outlook Aint Too Different; We're Only Looking For Some Good Fxcks &&Occasional Kissin.
We've Both Been Hurt. We Both Know How It Feels.
So, There's No Point In Hurting Each Other. Let's Just Keep It Real.
I've Figured Some Shxt Out About Yu. This Facade Yu Put Up, I See Through.
Had Yu Not Gone Through What Yu Went Through, Then Maybe Yu'd Let Me Reach Yu..
On Something Less Sexual, More Mental, Maybe Even Emotional. Yu Know?
Let Me Be On Some Luda Shxt For A Second &&Just "Swim Around In Yah SOUL".
Let Me...Fxck It. I'm Losin It.
The Game, I'm Losin Tune To It.
I'm Not Supposed To Tell Yu That Shxt &&Mean It.
I'm Just Supposed To Say It So Yu Believe It.
So Yu Could, Then, Reciprocate It In A Way That Yu Think I Believe It, All Jus So Yu Could Beat It.
See, This Is The Way Our Minds Work. Subconsciously, As One.
Which Is A Direct Result Of Previous Shxt &&Experiences That Made Us Done
With Serious Relations.
So, Now We Fake Having Feelings. &&Say Shxt &&Claim We Mean It.
But The Game Is Dying &&Starting To Lose Meaning. Let's Just Say It's Getting "Street-Sick".
I Know Shxt Didn't Work When We Were Both Once "Love" Struck.
The Last Nigga Bxtched Up. &&The Last Bxtch Fxcked Up.
BUT...
We Gotta Let That Shxt Go. I Could Fxck With Niggas &&Yu Could Fxck Hoes.
But Shxt Gets Old. So The Past? Yu Gotta Let Ride Out &&Flow.
&&Shxt, It's Mutual. We're On The Same Drawn Out Plan.
But It's Time To Re-scale. Re-measure. I'm Not Tryna Keep This On Some Jay "Soon Yu'll Understand".
So, I'm Moving Forward. Making The Bigger Step.
I Know It's A Right One, But According To The Game It's ALLLLL The Way "To The Left, To The Left".
What I'm Tryna Say Is, I'm Feeling Yu. I'm Tryna Keep It Real Wit Yu.
No Game, No G, No Alphabet Soup.
&&If Yu Not Feeling The Same, Then Just Let Me Know.
Don't Beat Around The Bush, Hiding Between The Weeds, Because Yu're Afraid Of The Hoe
That Hurt Yu Before. Let The Past Stay In &&Be The Past.
I Know Yu Heard It Before, But I'm Promising Yu I Won't Treat Yu Like Your Last.
I'm Keeping It 100 Wit Yu. But Yu Gotta Know I'm Taking A Risk.
The Game Didn't Teach Me This. So, For Yu...The Rules &&Regulations, I Resist.
But Now That All Is Said &&Done, It's Time For Compensation.
&&I Don't Mean The Kind Like, "Money Make Me Cum. Money, Money Make Me Cum".
I Mean It Like, Don't Fault Me For Other People's Mistakes.
Just Retire The Game For A Minute. Fxck Whatever Is Up For Stakes.
I Came To Yu Real. So Now, Let Me Know How Yu Feel.
"Yu Gotta Take The Good With The Bad." &&I'm Down; So, Just Tell Me The Deal.
Fxck All The Romance.
But Just Reciprocate, Compensate, &&Give Me That Chance.
Until Lata, Rest EZ.
Dae